SAP and PwC Jointly Drive Digital Transformation of Field Service and Customer Satisfaction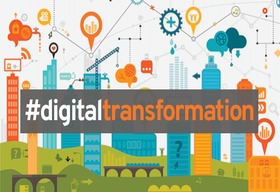 The rise of digitization in recent years has fundamentally impacted how consumers communicate, learn about products and make purchase decisions. This has led to increased efforts towards improving field service solutions to drive greater customer satisfaction and thereby, revenue growth and profitability. Recent PwC research shows that a world-class field service organization has a direct impact on the bottom line of companies. Great experience delivered by a great field service organization creates customer advocates by increasing the Net Promotor Score (NPS) by 25%.
Another PwC research highlights that 80% of these customer advocates are likely to recommend their vendor online, thus helping to drive vendor business. Further research also shows that great field service improves customer retention for vendor companies by 5%, thereby increasing profitability by 25%.

"Many organizations today are at a critical crossroads, determining whether their customer service remains merely a 'hygiene factor' or produces a step change towards a truly customer-centric organization," said Sam Alkharrat, Global Chief Operating Officer for SAP Hybris. "Our collaboration with PwC on SAP Hybris Cloud for Customer aims to innovate our offerings and improve customer satisfaction through superior field service solutions."

Arnab Basu, Partner and Leader, Tech Consulting, PwC India said, "The field service solutions that we have developed on SAP Hybris Cloud for Customer can help companies provide superior customer experience through simplified service delivery backed by timely customer insights. Field service is a great avenue for companies to engage more intensely with customers, gain a better understanding of their needs and leverage service propositions for revenue growth."

SAP and PwC have already activated these solutions locally with more than 25 clients in sectors such as consumer durables, real estate, auto ancillary, textiles and manufacturing. For one such client, Daikin, PwC proposed a combined solution of SAP Cloud for Service (C4C) and a custom mobility app to cater to 2000+ dealers/ASPs and 10000+ service technicians. The solution also covered processes such as product registration, warranty check, field service operations, AMC tracking and renewal, routine service maintenance scheduling, dealer claims and spare part visibility. This was one of the biggest service transformation projects of SAP C4C in India.