mySignatureBook: Enabling Transition from Paper to Digital Transactions
By Susila Govindaraj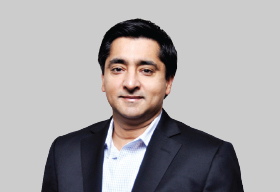 Paper processes steal away the revenue of businesses directly via paper purchase, printing, shipping & storage costs and indirectly by robbing ample time, which gets frittered away in waiting for mails and searching for lost contracts, instead of focusing on core business. Especially for organizations investing billions to discover a patentable technology, the paper work holding up the discovery process for one extra month, has an enormous impact. Besides meeting business needs by attaining such efficiency, across industries, businesses are verging towards eSignature today in order to relish a forgery-free, tamper-proof document that can be conveniently signed from any device, anywhere at anytime. Particularly, digital based transactions are boon for mission-critical applications that demand stringent security controls and strict compliance with the regulatory agencies and other government bodies.

The Juxtaposition of Convenience & Safety

mySignatureBook (MSB), a complete & intuitive digital transaction management solution,was brought alive by California based Taigle LLC, born in 2005, to precisely accomplish all these necessities. Kick started its journey by implementing MSB in the toughest life sciences domain successfully, Taigle today stands tall with the most powerful platform that can be applied across any industry, domain or country. The product was crafted by people with years of experience in pharma industry along with a solid understanding of government's perspective and user's perspective about the implementation of digital transaction. Hence, unsurprisingly MSB provides compliance of signed documents with most of the industry standards like HIPAA, 21CFR Part 11, FIPS 140-2 and is accepted by FDA and EMA. They are fully legally enforceable not just in one country, but globally.

"Heedfully Sculpted with Complex rounting and workflows MSB allows clients to manage content and bring all of their business processes under one application."
This exceptionally mobile-friendly product that supports iPhone, iPad, Android & Windows device, can either be installed on-premises or as a cloud-based SaaS model with minimal upfront investment, quick implementation and seamless integration. Renowned for its impressive customer support, robust security and strong SLAs, MSB also comes with a private cloud option that would endow enterprises with a peace of mind by assuring that their data is safe from other users. Integrated with a variety of signature policies, MSB provides the flexibility to choose between security and convenience, as users can pick the option as per their needs. "Signing is obviously the key component when you transact across multiple organizations. Users who can spend some extra clicks during the process of signing can select highly secure options, while users wanting extremely fast transactions can go for the alternative," explains Ajit Sodhi, Founder & CTO, Taigle. Besides digital signing, MSB also has an electronic signing option that would eschew the hassle of digital certificate.
Business Process Automation

Since business process management is incorporated in the product, it matches with client's entire organization's processes. Hence, users relish the automated digital transformation process without learning new technologies. Heedfully sculpted with complex routing and workflows, MSB allows clients to manage content and bring all of their business processes under one application, since MSB also provides forms support. While features akin to reusable workflow & document templates, shared workflows, metadata tags, auto-append, tag anchoring enables users to configure and send documents for signatures, features such as expiration date, reminder emails, out-of-office settings, in-process edits and easy sign supports effortless and quick retrieval of documents.

Reliable, Functional & Well Designed

Users can save standard tags, custom fields and other information into a quickly replicable, easily reusable document template. As there is supporting data available alongside the document itself, clients have a strong signed audit trial that enables users to check the validity of the document. However, designed for novice user to very sophisticated users, MSB hides all the complexities behind the applications to ensure that any one can send and sign documents effortlessly. Moreover, once the solution is applied, the cost reduction precipitated by the better business efficiency can pay for all the expenses spent on MSB. Albeit MSB can be useful to SMBs, it's primarily an enterprise solution, which has been meeting the strong desire to reduce overall business cost and magnify productivity in world's biggest pharmaceuticals like Pfizer and leading CROs like ICON Plc among others.

Spreading Wings Across Borders

Indian telecom operators and banks are keen on embracing Aadhaar-enabled e-KYC process, as studies manifest that it would enable them to save over Rs.10,000 crore. Already partnered with CDAC for offering Aadhaar-based digital signing in India, Taigle is geared up to launch its Aadhaar-authenticated MSB to cut down the hitherto 2-4 weeks long customer enrollment process to a mere few minutes. Well aware of the business operations in India, Taigle intends to spread its wings across the APAC realm, while broadening its territory in the U.S. and European markets, where it has staunchly established its presence.

Key Management:

Ajit Sodhi, Founder & CTO
Ajit is a seasoned Technology & Management Executive with over 25 years of demonstrated career success developing and leading global technology teams to promote organizational growth and optimal utilization of emerging technologies. He is a results-oriented professional, recognized for driving highly strategic business initiatives, adapting to rapidly changing environments and resolving mission critical issues to ensure bottom line success.

Armeet Sandhu, Founder & Managing Partner
A visionary leader of Business and Technology initiatives, Armeet is well known for his impressive track record of developing innovative solutions and delivering turnkey results. With his extensive entrepreneurial experience and deep domain expertise, he is quickly able to diagnose strategic issues and translate business challenges into successful opportunities. His vast management experience delivers a unique ability to capitalize on enterprise-level technologies and execution intelligence.